Free global shipping on orders over $150
SecuX W20 X TrendMicro
Scam-alert Hardware Wallet for NFT and Crypto
With built-in FREE premium scam alert service ChainSafer empowered by TrendMicro, SecuX W20 is the ultimate wallet with top-of-the-line security.
• Certified CC EAL5+
• Large Touchscreen
• Color display
• Hands-on Clear-sign
• 10,000+ coins/tokens
• NFT supported
• Multi-chain
• Mobile iOS / Android
• Bluetooth
• WalletConnect
• Web-based App
• USB Micro-B
• Dynamic PIN Entry
• Passphrase
• Up to 500 accounts
+ FREE 1 year premium ChainSafer scam-alert service Learn more

もっと詳しい情報を知るために

Compare Hardware Wallets

Shop at TWD store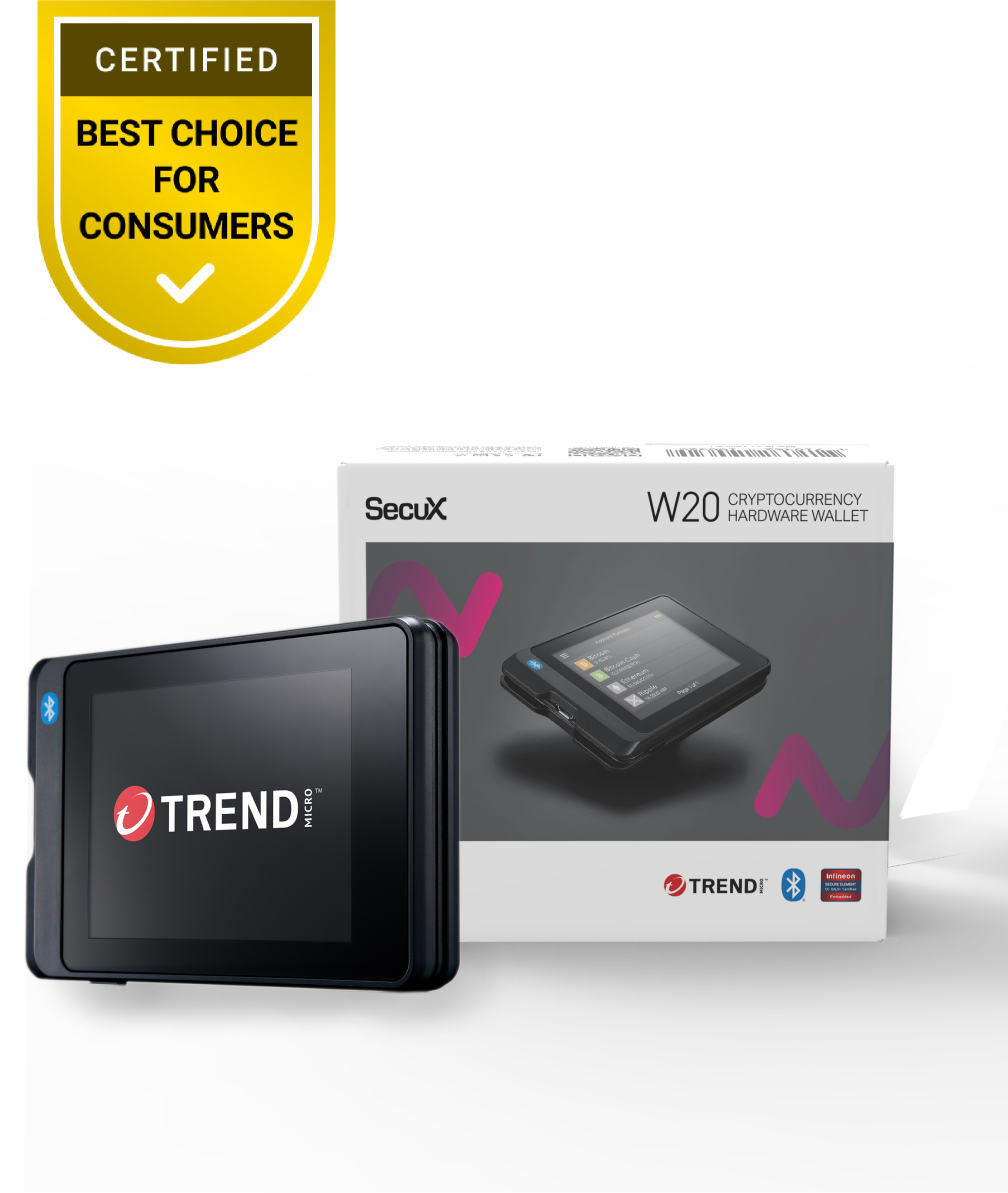 Protect your digital assets
with the secure and reliable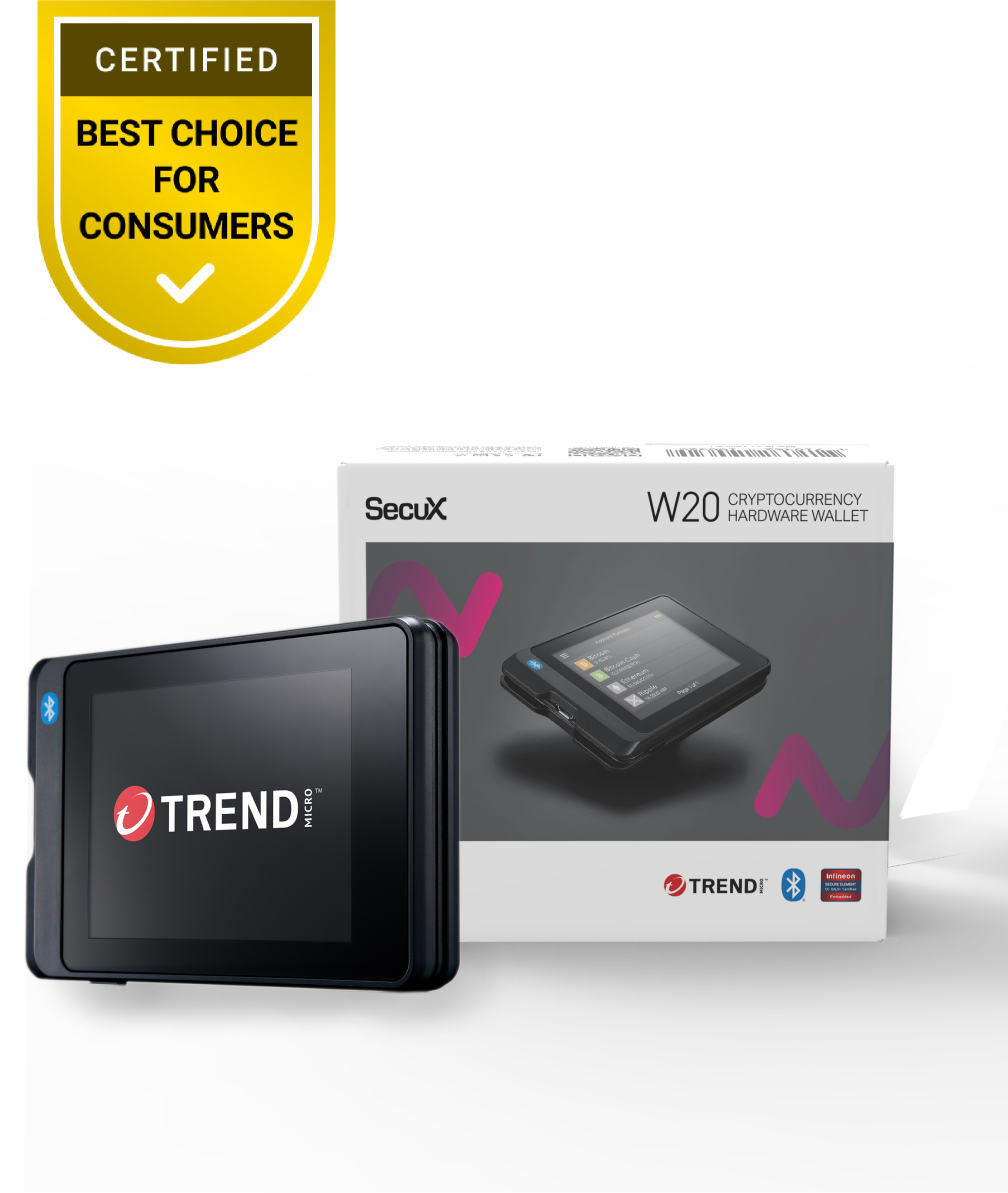 Certified CC EAL5+
Offine and Unhackable
Extensive Cryptocurrency Support
Web2 Scam Detection
Web3 Transaction Risk Analysis
Comprehensive Risk Assessment
Ultimate Security
Ultimate Security
Certified CC EAL5+
Infineon Solid Flash CC EAL5+ Secure Element (SE) chip embedded
Secure Your Blockchain Transactions with Instant Alert
Robust Phishing Guard
Phishing website
AI Detection
High-risk sign method
Suspicious address
Malicious contract
Secure Transaction Aid
Approve request
Risky operations
Large Color Touchscreen
2.8 inch large touchscreen allows secure, easy and instant verification
View Balance On-device
Browse portfolio and account balances directly on your hardware wallet*
10000+ Coins & Tokens Support

Manage 10,000+ coins and tokens on over 300 chains such as Bitcoin, Ethereum, Tether, USDC, BNB, XRP, Cardano, Polygon, Dogecoin, Shiba Inu, Solana, Tron, Litecoin, Avalanche etc.
Extra Mile for Safety
The extra step of a physical verification on SecuX cold wallets means you go the extra mile to protect your coins.
Total Security Solution
SecuX offers a complete cold storage solution to generate and store your private key OFFLINE away from hacking threats.